FRANCHISE OPPORTUNITIES IN LA CROSSE, WI
Do the words business owner, work-life balance, flexibility, team player, and support speak to you? If so, opening a Firehouse Subs franchise in La Crosse, WI, might be what you are looking for! Deciding to franchise with Firehouse Subs allows you, as a business owner, to have the best of both worlds. If you pursue a franchise opportunity in La Crosse, WI with Firehouse Subs, you'll get to fulfill your entrepreneurial dreams and become part of our team. As a team member, we give you all the support you need and more. Firehouse Subs seasons our franchisees for success. We assist you in accomplishing your goals and always have your back. All our seasoned investors and experienced franchise owners can attest to the support we offer to new franchisees who take on this new franchise opportunity in La Crosse and adventure with us.
At Firehouse Subs, we have a vast array of training programs and operating systems to support and help you build and advance your business. We've been at the head of the fast-casual dining industry for over 28 years, and have developed a process and culture that has been cultivated and polished over the years. With our signature variety of gourmet subs, steamed hot on a toasted sub roll, we believe that it is not enough to serve good food, you must do good as well. We treat our franchisees and the communities their franchises are located in well. We treat them like family. It's all about doing good!
Come and join Firehouse Subs. To learn more about opening a Firehouse Subs restaurant in La Crosse, contact us today!
3 GREAT REASONS TO LOOK INTO A FIREHOUSE SUBS FRANCHISE IN LA CROSSE, WI
Home to 3 colleges, one of which is the University of Wisconsin, La Crosse has a healthy and steady population of hungry mouths to feed between classes.
With top companies such as Trane, Gunderson Health, Mayo Clinic, Logistics Health, and CenturyLink, calling La Crosse home, you will be opening the doors to your business in a healthy and strong local economy.
La Crosse offers affordable home prices and cost of living below the national average. That means, the residents in the local markets of La Crosse will tend to have higher disposable incomes—more dining out.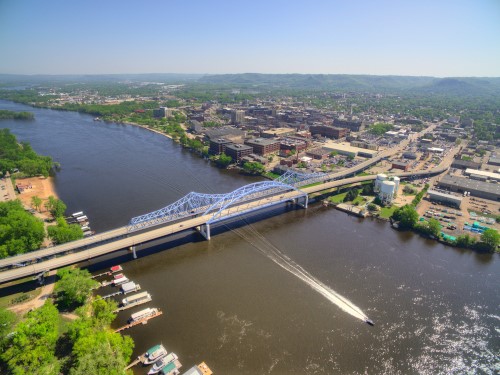 }