FIREHOUSE SUBS FRANCHISING OPPORTUNITIES IN ARKANSAS
Have you been looking for an opportunity to start your own business or expand your current entrepreneurial endeavors in Arkansas? Do you enjoy good food and giving back to your community? A Firehouse Subs franchise opportunity in Arkansas may be the answer for you! With over 25 years in the fast-casual restaurant industry, Firehouse Subs is an industry leader that is expanding throughout the U.S. and looking to grow in Arkansas. Not only are we wanting to expand our franchise locations, but also our community. Firehouse Subs is centered around good food and building communities. Our company ethos is about bringing people back again and again. Our franchisees and customers see this through our expansive menu of uniquely prepared specialty subs, as well as our commitment to giving back to the communities through our Firehouse Subs Public Safety Foundation, providing lifesaving equipment to first responders. 
At Firehouse Subs, we believe in doing good—good food and good business. That is why we have over 1,200 locations and continue to grow. When you decide to become a Firehouse Subs franchisee, know that you aren't alone. Your Firehouse Subs location will be yours, but we will be there to provide any support that you will need—you will never have to do it alone. At Firehouse Subs, we assist all of our franchisees with a widespread range of training programs and operating systems to help you build your business. With each new location in our expansion, we aim to carefully calculate and optimize potential, profitability, and investment and guide our franchisees along a road of success. 
Contact Firehouse Subs Franchise today to get more information on franchise opportunities in Arkansas!
3 GREAT REASONS TO OPEN A FIREHOUSE SUBS FRANCHISE IN ARKANSAS
Owning a restaurant in Arkansas is a great investment for a variety of reasons. It is home to one of the Top 10 Best Places to Live in the U.S. in 2021-2022 according to U.S. News. Not to mention the several metros that are primed for business in this great state. There are also a lot of state residents who may need a take-out night or two in this land of opportunity.
Arkansas is known both as The Natural State and The Land of Opportunity, so it is only natural that Arkansas has one of the fastest-growing metropolitan areas in the U.S. paired with one of the lowest costs of living!
Fayetteville, Arkansas, is ranked #4 in the Top 10 Best Places to Live in the U.S. in 2021-2022, and the state ranked in the top 20 for Top States for Doing Business in 2017. With those rankings, you can't go wrong with a Firehouse Subs franchise opportunity in Arkansas, whether you're raising a family, starting a business, or both!
Contact us today to learn more about our Firehouse Subs restaurant franchise opportunities in Arkansas!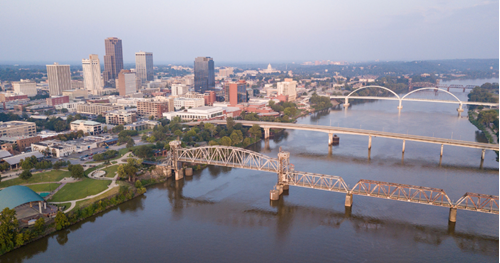 }