1

Complete Request for Info Form
Please complete our form or contact us by phone: 1.877.887.8330
---
Once this form is completed, a member of the Franchise Development Team will contact you to discuss the best sandwich franchise opportunities in your area. Following that, we will email you the web link for your confidential online application.
Once you've completed the application to own a franchise, we will send instructions on how to download and review the "Franchise Disclosure Document" (FDD). This allows thorough due diligence, as it includes a detailed investment breakdown, financial performance, P&L's for company-owned/operated locations, fee structure, and the names and numbers of all our franchisees.
2

Meet Your Area Representative (AR)

Your application to own a franchise will be forwarded to the Area Representative overseeing development in your intended market area. He/She will contact you to discuss the details. Should you become a Firehouse Subs sandwich franchisee, this Area Representative will train and mentor you throughout your tenure.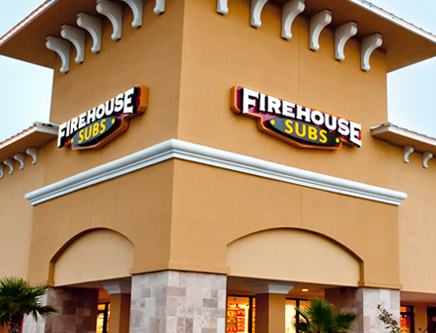 3

Attend Discovery Sessions

Typically held twice a month on Fridays, franchise candidates are invited to Firehouse Subs Headquarters in Jacksonville, Fla. to meet department heads and senior management. You'll learn our history, get further insight on our supportive infrastructure, learn each department's role, and so much more. It's a full day of getting to know your future partners.

Regardless of background or experience, every candidate is then required to work in one of our training restaurants for one week (five days). This self-directed time provides immense insight into what is required to own and operate a Firehouse Subs franchise.
4

Execute Your Franchise Agreement

After we complete a credit and background check and your corporation has been formed, we will issue you a Franchise Agreement.  Review and sign the agreement and you are officially a Firehouse Subs franchisee!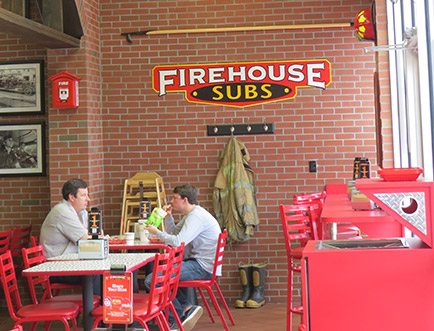 5

Find the Right Site & Execute the Lease

You will work closely with your Area Rep and an independent Real Estate Broker to identify sites of interest within the area or areas that you have secured the development rights to.  Upon submission of a site package for any sites you have an interest in, Firehouse Subs Real Estate Team will make an approval decision.  When approved, you will work with your Area Rep and Real Estate Broker to negotiate lease terms with the property owner.  Once your final lease has been reviewed and approved by our Real Estate Team, you are free to execute your lease.
6

Open Your Firehouse Subs!

Welcome to Firehouse—let the excitement begin as you learn more about the best sandwich franchise opportunity around! Your Area Representative will work alongside you and your crew, making sure your customers get the Firehouse Subs experience that brings them back again and again.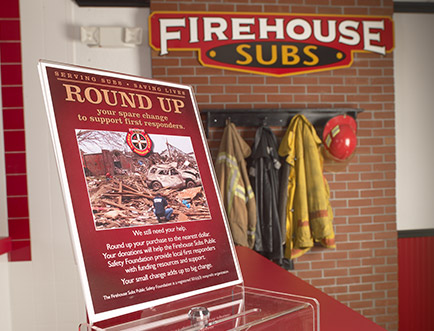 }