FIREHOUSE SUBS FRANCHISING OPPORTUNITIES IN MINNESOTA
What is it about owning your own business that gives such a sense of pride and fulfillment? When you are part of a team and everyone meets their goals together, why is it that we get overwhelmed with a sense of accomplishment and belonging? As a Firehouse Subs franchise owner, you don't have to pick one over the other, you can have both! When you decide to open a Firehouse Subs, you'll have your own business, but you will never be alone. Firehouse Subs is an established leader in the fast-casual sandwich industry. We have over 1,200 locations throughout the United States, and we continue to grow. At Firehouse Subs, we have spent years figuring out what works, so all you need to do is nail the execution—and we help with that, too! We support all our franchisees along their path of growth and success, so if you are looking to own a restaurant in Minnesota, Firehouse Subs offers some amazing opportunities.

Firehouse Subs is devoted to our franchisees and their employees. If you decide to pursue a franchise opportunity in Minnesota with Firehouse Subs, we supply you with the tools and resources you will need to establish and operate a successful franchise. We will provide you with extensive training programs, brand-centered onboarding programs, and marketing strategies to assist your employees and your franchise. Of course, another great perk to owning your own Firehouse Subs franchise is the product. A variety of hot Specialty Subs are uniquely steamed to perfection with our premium meats and cheeses that keep customers coming back again and again!

Contact us to learn more and see how you can become a Firehouse Subs franchisee today!
3 GREAT REASONS TO LOOK INTO FIREHOUSE SUBS FRANCHISE OPPORTUNITIES IN MINNESOTA
Minnesota was recently ranked #2 in the country in the U.S. News Best States platform. Not just the best state to live or the best state for business, but second in overall rankings for all categories. Minnesota is obviously a great place to open a Firehouse Subs restaurant and serve up some steamy subs!
The Gopher State is ranked one of the lowest in the country for number of fast-food chain restaurants, coming in at #42, according to Minnesota's StarTribune. That leaves a lot of opportunity for new restaurant franchisees to get off to a great start!
The cost of living in Minnesota is more affordable than many U.S. states, and the state's economy is growing, with 19 Fortune 500 companies and plenty of opportunity for entrepreneurs to prosper.
Contact us today to learn more!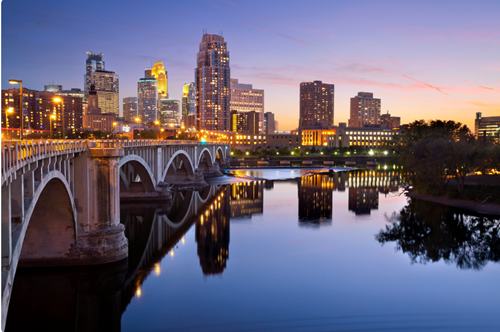 }