FIREHOUSE SUBS RESTAURANT FRANCHISING OPPORTUNITIES IN NEBRASKA
Does the idea of opening your own business and being your own boss sound appealing to you? Maybe you already own a business or two, but you're hungry for a new adventure. Perhaps you're reading this thinking you need a product that will sell well and keep customers returning again and again. Here's an idea: Try pursuing a Firehouse Subs restaurant franchise opportunity in your Nebraska town!
Firehouse Subs Franchise is a nationally recognized brand in the fast-casual dining industry with a reputation for delicious subs and for helping local communities through charitable donations to first responders. Firehouse Subs is one of the country's fastest growing restaurant brands, so by investing in your own Firehouse Subs restaurant franchise opportunity in Nebraska, you have the advantage of a recognized brand with an established business model and a loyal customer base that spans the country.
For over 27 years, we've been in the business of delivering fresh subs made from premium ingredients, and we know what works. And just like our renowned product—our famous subs, stuffed with a large portion of our specialty steamed meats and cheeses placed on a toasted roll—our process has value at the heart of it and keeps people coming back again and again. 
Firehouse Subs is spreading across the country like wildfire. Our headquarters calls our growth a "controlled burn," and we'd like you to become a part of that flame. Firehouse Subs guides all of our franchisees with extensive training programs and operating systems that assist in building and growing their businesses. As a franchisee, you run your business as your own, but you will never be alone! 
Join us! Because good food and doing good belong together. Contact Firehouse Subs Franchise today to learn more about our Nebraska restaurant franchise opportunities!
3 GREAT REASONS TO LOOK INTO A FIREHOUSE SUBS FRANCHISE IN NEBRASKA
Nebraska was ranked #6 out of the 50 U.S. states for 'Best States Ranking' in 2021 by U.S. News. Nebraska is a great place to live and the perfect place to open a Firehouse Subs.

According to CNN Money, The Cornhusker State is home to several Fortune 500 companies. No wonder the state's economy is booming. You could be part of that boom!

Nebraska's higher education system features over 44 colleges and universities throughout the state. That's a lot of hungry students needing a quick, delicious bite to eat.
Let's talk about your next business venture. Contact Firehouse Subs Franchise today to learn more about the available restaurant franchise opportunities in Nebraska!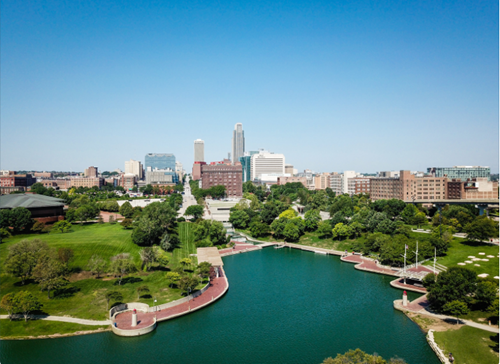 }