Firehouse Franchises in the News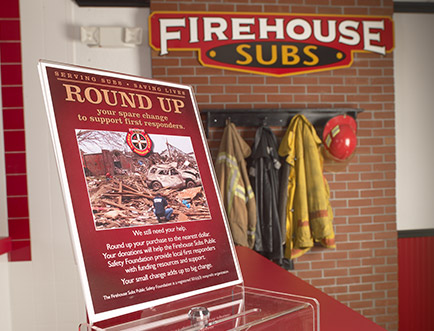 Firehouse Subs is quickly gaining traction as one of the fastest-growing food franchise opportunities throughout the U.S. and Canada. With hot, fresh, convenient food, and an ongoing dedication to community giving, the brand is celebrating bigger and better press with each passing month. Stories like these go to show how Firehouse Subs supports its franchisees with unique, community-focused business opportunities.
There has never been a better time to join the Firehouse Subs family and join one of the fastest-growing food franchises! Check out some of the latest news about Firehouse Subs:
Up in Orillia, Canada, a new franchise opened its doors last month, under the ownership of N

ilam Shah and his nephew, Ravish Shah. They're both excited at the opportunity to serve delicious subs that do more than just satisfy your hunger. The Orillia location is the 44th in Canada, partnering up with the Public Safety Foundation of Canada, raising money for first responders of the local fire department, police department, and EMS. The location is bringing 30+ new jobs to the community!
Wildlight Village in Yulee is the

latest spot for a brand new

, redesigned Firehouse Subs, the fifth "Restaurant of the Future" and the third innovative prototype in the Jacksonville region. The fresh franchise location features a more streamlined workflow for employees as well as more inviting accommodations for guests—trends that will likely crop up in future Firehouse locations.
Franchisee David Morris of the Raleigh, North Carolina Wake Forest location shared the new, limited-time offer of Firehouse Sub's pepperoni pizza meatball sub sandwich. He was interviewed by local news station CBS17, to talk about his passion for the brand and the importance of supporting his community's first responders. The new pepperoni pizza meatball sub is already selling well and could potentially become a permanent menu item.
In April 2021, Firehouse Subs hosted its

first ever national recruitment event

, looking to fill more than 12,000 permanent full-time and part-time positions across the country. There are now over 1,130 franchise locations, and Firehouse is hoping to find positive and energetic individuals that want to be a part of this award-winning brand. With incredible customer loyalty and over $57 million granted through their Firehouse Subs Public Safety Foundation, it's no wonder why so many people are hoping for a new job with this company.
Back in April, Buffalo, NY franchisee Mark Harris relocated his store, his third Firehouse Subs location (along with a store in Niagara Falls and Blasdell). The new sub shop is situated at 7870 Transit Road, open from 10:30 am to 9pm, serving hot and fresh subs and meals. Harris welcomes the community members to visit for great food and to support the local Buffalo public safety organizations.
Tired of driving a long way to get his favorite subs, Ken Jones

decided to open up

his own Firehouse Subs franchise in his hometown of Danville, Virginia. Along with his son, KJ, Jones opened his location in March of 2018, excited to not only serve fresh and delicious food but also to give back to his fellow public safety workers. As a trained firefighter and captain himself, Jones thought the Firehouse brand spoke to his values and offered great opportunities for the future of his family.
Firehouse Subs is an award-winning brand, built on the thriving network of our fast-growing food franchisees, employees, and customers. A new franchise for sale would be the perfect addition to any city or neighborhood. Contact us for more information today about starting your own franchise with Firehouse Subs!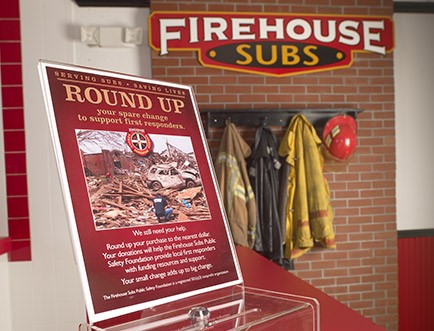 ;
}