Firehouse Subs Keeps a Close Eye on Operational Costs to Drive Franchisee Success
Posted July 11, 2018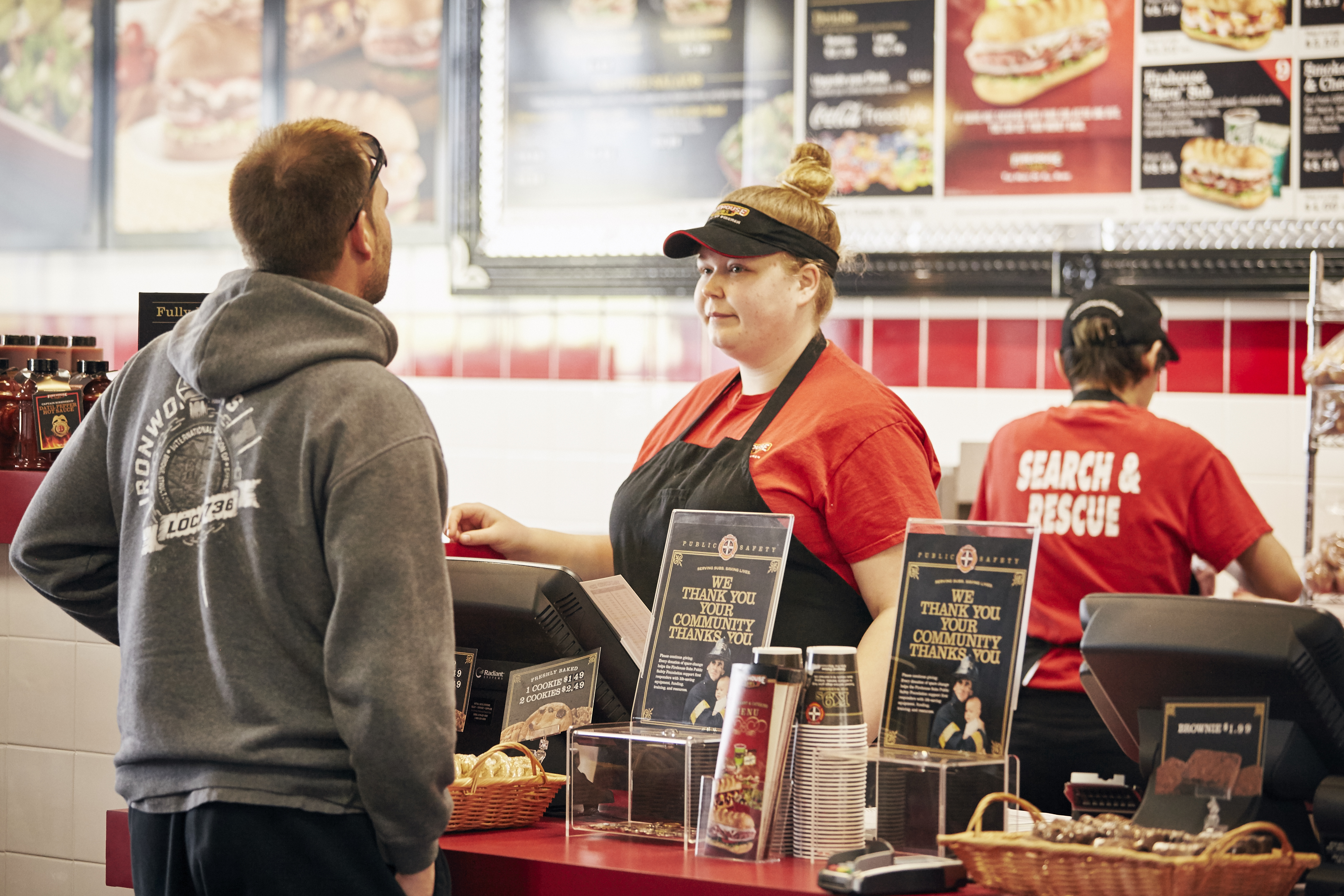 Consistently voted number one in service, craveability and food, Firehouse Subs is one of the most sought after sandwich franchises available. But how do they do it? Besides having the best meats and cheeses piled high on a signature sub roll, the Firehouse Subs business model centers on operational efficiency and best-in-class training and support.
Greg Delks, Firehouse Subs vice president of vice president of global and non-traditional development, says that Firehouse Subs' franchising system is built around restaurant-level unit economics and a culture that focuses on franchisees and driving higher margins.
"Simply owning a franchise doesn't guarantee success," said Delks. "But a concept such as Firehouse Subs, which has been refined over many years, provides new and existing franchisees the runway for growth. Furthermore, we offer deep and strong corporate support systems throughout every single phase of ownership, a simplified business model, a strong brand identity, and a passionate executive leadership team focused on franchise development."
This commitment to operational efficiency and a franchise system built around unit-level economics is one of the main reasons why Firehouse Subs has grown to more than 1,100 units in less than 25 years, something fewer than 40-limited service brands have accomplished.
"Additionally, Firehouse Subs operates more than 35 corporate restaurants, which has allowed us to develop a keen sense of what day-to-day operations at the franchisee level look like," said Delks. "We have a deep understanding of what each line item on a restaurant profit and loss statement (P&L) should look like, which allows us to make smarter decisions, eliminate waste and drive sales."
Firehouse Subs franchisees also benefit from nationally negotiated food and paper costs at the corporate level that afford restaurant owners the best possible pricing. These measures combined with a constantly refined menu that incorporates seasonal trends and innovates based on customer's evolving tastes has allowed Firehouse Subs franchisees to remain at the forefront of the sandwich category.
Like many restaurant brands around the country, Firehouse Subs has seen a shift in dining habits as guests continue to embrace technology, demand an increase in delivery and takeout services, and seek out customized and new flavor profiles. Innovating to meet the needs of new consumer demands while predicting what trends will be evolving in the future is a hallmark of Firehouse Subs' approach to restaurant development ever since the brand first opened its doors in Jacksonville, Florida in 1994. It's one of the main reasons why the brand has been able to cultivate such a strong and loyal customer base across the entire country.
Moreover, the brand's steadfast commitment to first responders in the communities in which it operates drives customer engagement and repeat visits. Since its inception in 2005, the Firehouse Subs Public Safety Foundation has given more than $33 million in funding, life-saving equipment and educational opportunities to first responders in the communities where local restaurants are located.
"The combination of our operational efficiencies with our life saving charitable foundation, innovative menu, hyper-focus on unit level economics and passionate customer base make Firehouse Subs one of the most sought after franchise opportunities available," said Delks. "However, we will not develop new restaurants just for the sake of growth. Our first priority is to ensure the success of our franchisees and that's why we're selective in the franchise awarding process. You have to be a fit for us as much as we are a fit for you. Culture is an important component of the Firehouse Subs franchise system and something we don't take for granted."
For more information about owning a Firehouse Subs restaurant in your community, click here.