Firehouse Subs Positions its Franchisees for Multi-Unit Success
Posted July 04, 2018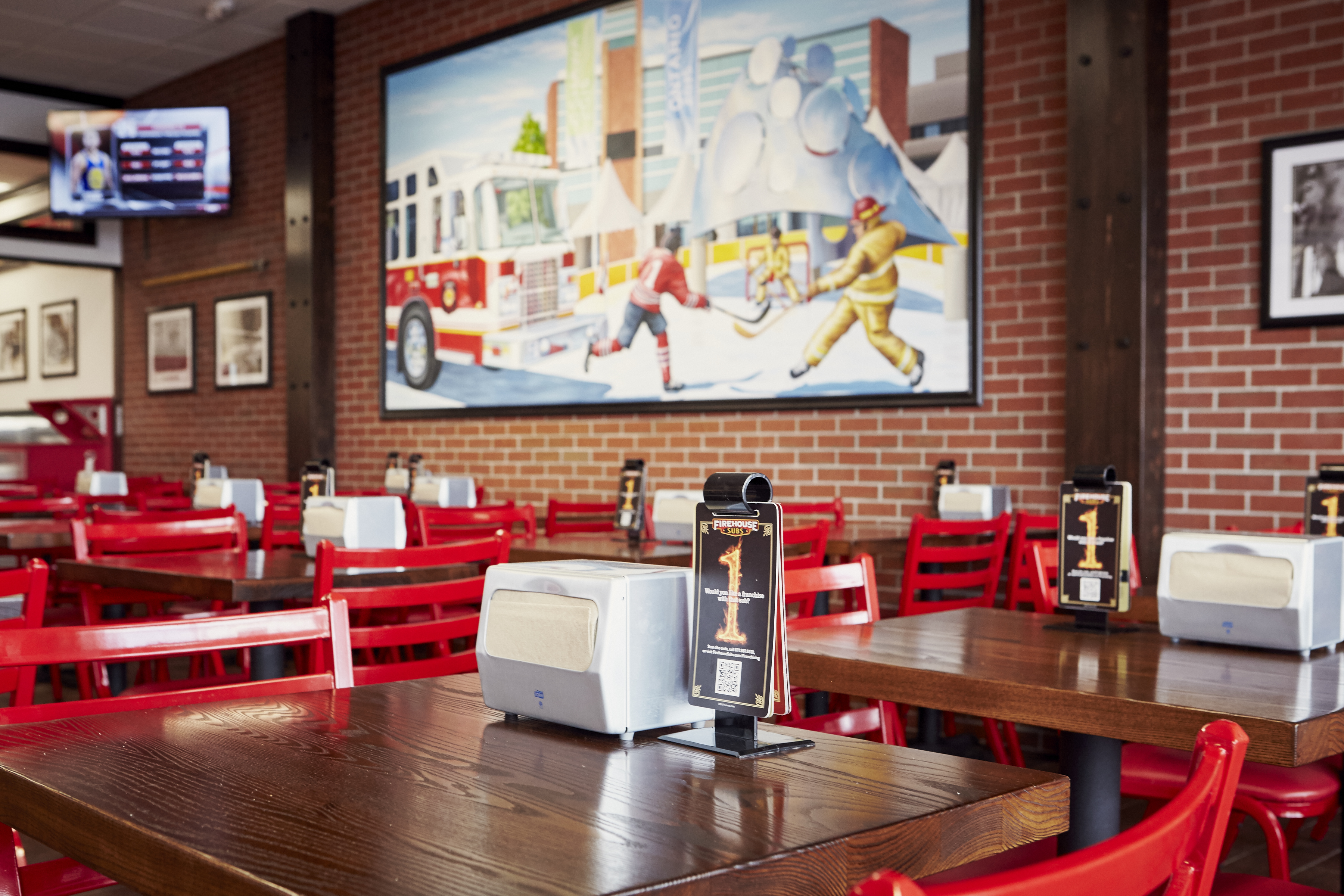 The foundation for Firehouse Subs multi-unit ownership begins with the basics – the best meats and cheeses piled high on a signature sub roll and a steadfast commitment to local first responders through the Firehouse Subs Public Safety Foundation. These pillars of business are a big reason why Firehouse Subs owners continue to thrive in today's marketplace and remain a cornerstone of the brand's growth to more than 1,100 units in less than 25 years, something fewer than 40 limited-service brands have accomplished.
"Firehouse Subs has developed a special business recipe that sets up multi-unit owners, in particular, for success," said Greg Delks, Firehouse Subs vice president of global and non-traditional development. "We offer deep and strong corporate support systems throughout every single phase of ownership, a simplified business model, a strong brand identity, a passionate executive leadership team, and best-in-class franchisee relationships."
"But don't just take my word for it," Delks added. "Our franchisees routinely sing praises about our corporate team and our area developer model, which was designed specifically to go the extra mile for franchisees."
For example, new franchisees Steve Panella, a police officer, and his wife Olimpia, a fire fighter, recently signed a development agreement for five restaurants across Ontario. With no franchise operations experience, their decision to become Firehouse Subs franchisees was based on their dream of small business ownership and the deep support of Firehouse Subs' corporate office and the "electrifying energy and expertise of Firehouse Subs Area Developer Alex Gerzon."
Gerzon and his team were also instrumental in bringing on Franchisee Omer Ozal last year, who signed a multi-unit development agreement in Ottawa. After spending quite a bit of time in the Canadian flagship store in Oshawa, owned by Gerzon's restaurant group, Ozal said that Gerzon and his partner George Heos were "the experienced and on-the-ground operational experts that a new franchisees need to be successful and they were also extremely helpful in negotiating good lease terms in the typically pricey Ottawa marketplace."
In addition to the strength of the relationships between franchisee, area developer and the corporate office, the entire Firehouse Subs franchise system is designed to position local franchise owners for success. The award-winning brand also boasts an affordable average initial investment of approximately $350,000 USD and $400,000 CAD for a single restaurant, depending on the real estate selected.
As a fast casual restaurant franchise with a presence in 46 states, Puerto Rico, Canada and Mexico, Firehouse Subs has been named a category leader in just about every ranking that is around for franchising and food quality. With plenty of room to still grow across the U.S. and in Canada, Firehouse Subs continues to be one of the best performing franchise systems in the industry. The brand's possesses some of the most experienced real estate professionals in the business that can help candidates find optimal locations that fit specific needs and market conditions. Plus, the highly scalable business model allows for tremendous growth. 
For more information about franchising with Firehouse Subs, please click here.