Firehouse Subs to Triple Kentucky Restaurants, Franchise Opportunities Available
Posted August 12, 2019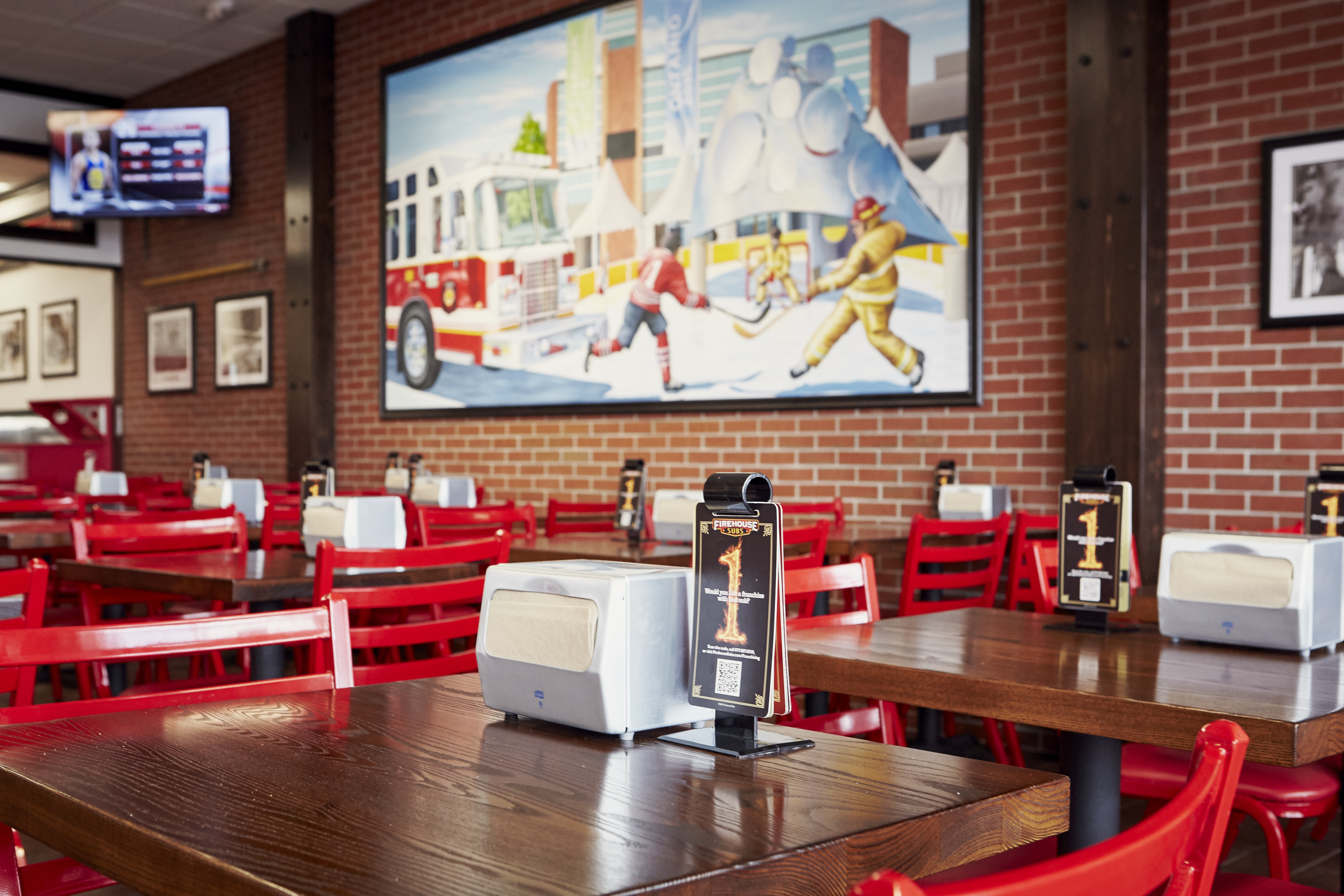 Lexington, Ky. has proven to be a profitable location for Franchisee Matt Roe's three Firehouse Subs restaurants, so the award-winning fast-casual sandwich franchise has identified an aggressive expansion plan, targeting Louisville, Lexington and other locations throughout the Bluegrass State. Firehouse Subs plans to triple the number of existing locations, targeting 12 in all for Kentucky.
With more than 1,170 restaurants operating in the U.S., Puerto Rico, and Canada, the Jacksonville, Fla.-based brand continues to build its way across North America. Not only is it known for its signature premium meats and cheeses piled high on toasted sub rolls, but for its support of first responders and public safety organizations nationwide. Firehouse Subs doesn't just make a sandwich, it makes a difference.
"Our core values as a brand stem from the first responder mentality of our founders Robin Sorensen and Chris Sorensen, both former firefighters," said Roe. "It's an unbelievable feeling to know that customers in our restaurants can improve the way Kentucky first responders can effectively save lives. I simply like what Firehouse Subs is all about – great food and giving back. It's the perfect business combination."
Since the inception of the Firehouse Subs Public Safety Foundation in 2005, the brand has granted more than $44 million in 49 states, Puerto Rico and Canada to provide equipment, training, and support to first responders and hometown heroes in the local communities where restaurants operate. Specific to the Bluegrass State, the Firehouse Subs Public Safety Foundation has awarded nearly $600,000 to date through grants that have been used for fire extinguisher training systems, police robots, external defibrillators and swift water rescue equipment, among other initiatives in local Kentucky neighborhoods.
According to Vice President of Global and Non-Traditional Franchise Development for Firehouse Subs Greg Delks, the Louisville and Lexington markets are ripe for growth and each new restaurant location in Kentucky would create about 15 to 20 full-time management and support staff employment opportunities.
"We currently have four restaurants open across Greater Louisville, we have room for eight additional locations statewide, and we're looking for more operators like Matt Roe," Delks said. "He embodies the kind of spirit that exists throughout the Firehouse Subs brand…people who may have always dreamed of working for themselves but realize their success could be much higher in franchising than trying to start a business from scratch."
The Firehouse Subs system is designed to position its franchisees for success with a strong brand identity, excellent franchise relationships, and a passionate executive leadership team. Firehouse Subs also boasts an affordable average initial investment of approximately $350,000 for a single restaurant, depending on the real estate selected. But there must also be a mutual synergy and common objectives between candidates and the brand.
According to Delks, when evaluating a brand, a number of factors go into the decision-making process including financial performance, geography, territory exclusivity, innovation, operations, and support. But there also must be an authentic connection to our cause, mission and very identity.
"While our food and operational model continue to drive our business, it is the Firehouse Subs Public Safety Foundation that remains the tipping point for many of our franchisee candidates. That was certainly the case for Matt and we're hoping to find a whole team of people like him across Kentucky," Delks added.
In addition to the expansion of the Louisville and Lexington markets, Firehouse Subs has targeted other territories available for the right operators who want to team up and become a part of the Firehouse Subs family; these locations include Northern California, Seattle and Northern Ohio, among others. Visit firehousesubsfranchising for more information.