How Firehouse Subs Maximizes Limited Time Offers to Drive Franchisee's Sales
Posted July 30, 2018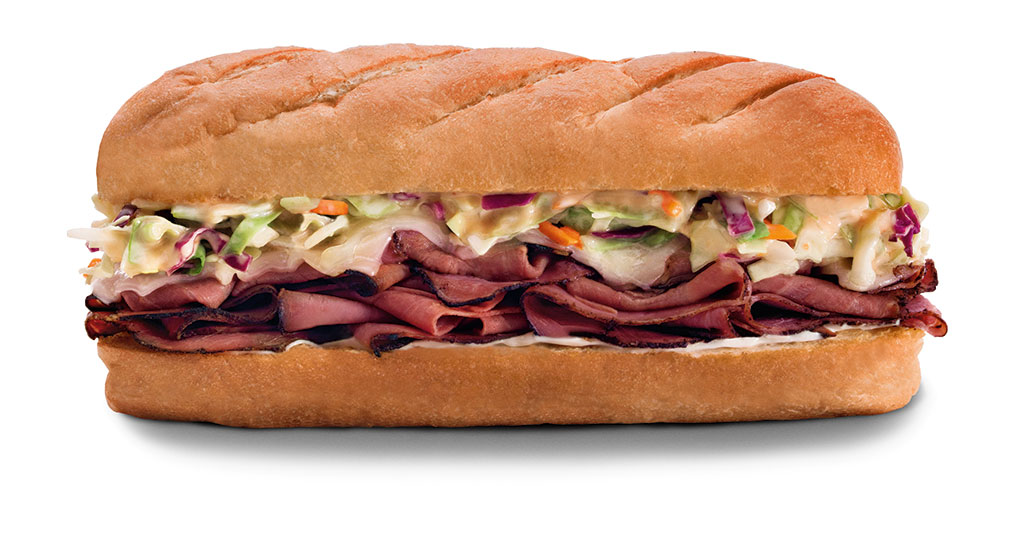 The world moves fast and people have short attention spans. Limited-time offers (LTOs) can be a golden bullet to draw welcome attention, meet the immediate gratification of customer demand and generate traffic.
"There is no question that limited-time offers are fundamental to the success of our franchisees and our brand as a whole," said Greg Delks, Firehouse Subs vice president of global and non-traditional franchise development. "Most brands offer LTOs, but what separates an effective LTO from the rest is how you use them, when you use them, and how it benefits franchisees and drives sales at the store level. This is where Firehouse Subs rises above the pack."
Traditionally, the LTO is a way to spark sales or experiment with a new menu item without making a full commitment. If it fails, customers and franchisees will probably never see it again. However, if it's a big seller, it may just bump something else off the menu. Typically LTOs are timed around holidays or commemorate some special event or milestone. But the LTO is not that simple. From marketing to operations and training, all levels of the brand at Firehouse Subs are involved in developing, rolling out and exectuing a limited-time offer.
"Limited-time does not mean limited effort at Firehouse Subs," added Delks. "Every detail is considered, tested and then re-tested to make sure it's the right fit for our brand and our customers. A great deal of time and work goes into developing a LTO in order to figure out how it will work at the store level, how to make it profitable for our franchisees, and how to spread the word about the new menu item."
In fact in April, Firehouse Subs promoted a Tax Deadline LTO and offered customers a free sub with the purchase of another sub, chips and a drink. The promotion ran from April 18th through April 20th and capitalized on the conversation about the extra cash people may have from a refund. The Tax Day LTO boosted traffic, promoted goodwill among customers and was a topic on social media, which generated some organic buzz for the brand.
Furthermore, Firehouse Subs recently debuted the Pastrami Reuben across all franchise locations in the U.S. and Canada. Backed by significant marketing across multiple channels, this "reinvented" version of the deli classic is stacked high with USDA Choice Pastrami and melted Swiss cheese finished with a sweet and tangy coleslaw, Thousand Island dressing and mayo, served steaming hot atop Firehouse Subs' signature toasted sub roll. Mouth-watering photography and video acoompanies this launch and the LTO is expected to increase traffic and drive sales for franchisees for the duration of the offer.
"Limited-time offers are just another example of the incredible marketing, operational and system-wide support franchisees receive from Firehouse Subs," said Delks. "Our experienced team scours restaurant, food and demographic trends to stay on the cutting edge of new and exciting developments. Together, they work to roll out the highest quality ideas, products and LTOs to maximize the impact they have on our brand and our franchisee partners."
From its corporate support systems to its simplified business model, the entire Firehouse Subs franchise system is designed to position local franchise owners for success. With a strong brand identity, excellent franchise relationships, and a passionate executive leadership team, the brand also boasts an affordable average initial investment of approximately $350,000 for a single restaurant, depending on the real estate selected.
For more information about franchising with Firehouse Subs, please click here.