Pacific Northwest Primed for Firehouse Subs Expansion
Posted July 24, 2018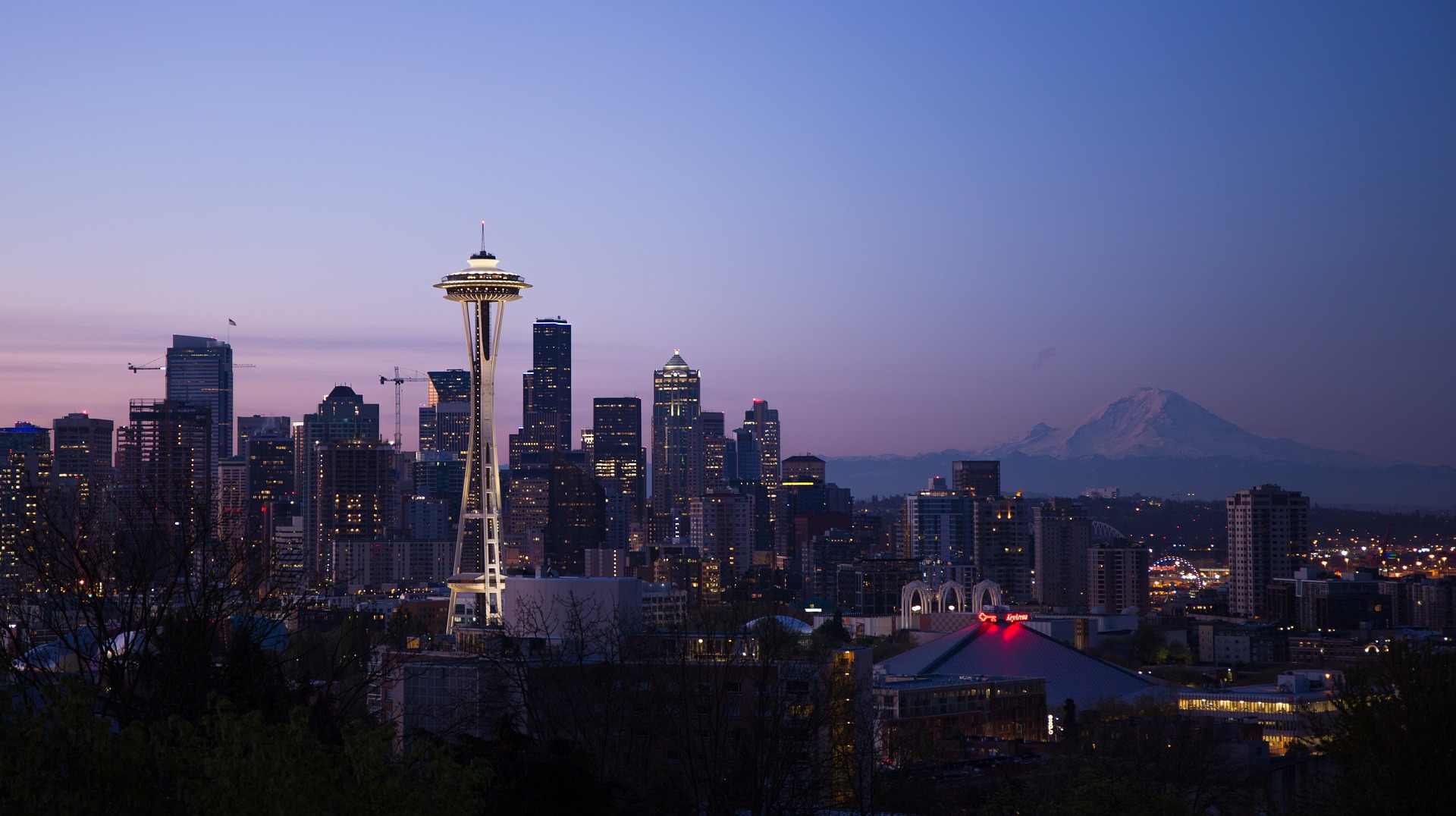 A veteran of the restaurant franchise industry, Firehouse Subs Area Representative Maryellen Mech has called the Pacific Northwest home for many years. Back in 2013 she was looking for a new business opportunity that would keep her family in the area long-term and that's when Firehouse Subs grabbed her attention.
"Firehouse Subs initially caught my eye because of its steadfast commitment to the highest-quality ingredients and its unwavering pledge to support first responders in the communities in which it operates through its Firehouse Subs Public Safety Foundation," said Mech. "Even though Firehouse Subs had not begun focusing on the Pacific Northwest yet, we knew there was pent-up consumer demand for premium hot subs piled high with the best meats and cheeses in this market."
Before developing any market, Firehouse Subs puts an Area Developer in place that helps the brand sign and support its franchisees across a particular area. Through this type of growth model, Firehouse Subs can have someone who not only operates a restaurant in the region, but also is responsible for brand development and strategic consulting for the franchisees he or she recruits and works alongside.
Prior to speaking with Mech, Firehouse Subs had not entered the state of Washington because there was not an area representative in place to support the market. So, in less than 10 months, Mech, backed by her strong franchise HR, training, development and operations experience, became the Firehouse Subs Area Representative for the Pacific Northwest and opened the brand's first restaurant in Vancouver, Washington, which is just across the Columbia River from Portland, Oregon.
"Firehouse Subs is an amazing brand that enables franchisees to fulfill their entrepreneurial and small business ownership aspirations," said Mech. "While we have an incredible product, best-in-class support and an amazing philanthropic mission – we will always be in the people business first."
Firehouse Subs is a brand born from Florida firefighting tradition that has cultivated fans for more than 20 years thanks to its commitment to first responders and only the best meats, cheeses and fresh toppings piled high on a special toasted sub roll. Building on that passion and its ability to attract customers from coast to coast, Firehouse Subs is targeting the greater Seattle metro and Pacific Northwest area as its next market for development.
"As of early 2019, we'll have 20 restaurants open in Maryellen's territory," said Greg Delks, Firehouse Subs vice president of global and non-traditional franchise development. "That's an incredibly quick trajectory, given her first Vancouver restaurant only opened a few years ago. But there's plenty more opportunity for growth across the entire market and Maryellen is the perfect Area Representative to help new franchisees develop and exceed their goals."
Beyond Firehouse Subs' sales momentum, the brand views the Pacific Northwest and the Seattle metro as one of the leading markets for growth because of the region's high economic output, it's increased focus on small development, its high density of major Fortune 500 companies, and a rapidly expanding workforce. In fact, all of these factors have propelled Seattle into one of the fastest growing major cities in the United States.
Mech points out the region is also chock full of foodies who recognize the award-winning food at Firehouse Subs.
"Our flavor profile is different from what our competitors have and that resonates with the foodie palates of the Pacific Northwest," she said. "Additionally, our community-focused first responder mission has been so well-received by our customers that we're consistently recognized as one of the top region's for sales volume across the entire Firehouse Subs system."
In Mech's region, Firehouse Subs gets a lot of attention from Joint Base Lewis-McChord, the Army and Air Force bases just south of Tacoma. Overall, the brand has an unwavering commitment to first responders in individual restaurants and each one features a location-specific mural honoring local firefighter's and first responder's unique history.
Nationally, the Firehouse Subs Public Safety Foundation has granted more than $33 million in funding, life-saving equipment and educational opportunities to first responders and public safety organizations in the communities where local restaurants are located. Locally, individual franchisees recycle five-gallon pickle buckets and make them available to customers for a $2 donation to the Foundation. Additionally, donation canisters on register counters collect spare change and the Round Up Program encourages guests to "round up" their bill to the nearest dollar, all benefitting the Foundation.
It's important that potential franchisees embrace this community focus and a desire to give back.
"As important as the basic financial qualifications are, potential franchisees in the Pacific Northwest and Seattle metro also need to mesh culturally with Firehouse Subs," adds Delks. "We're seeking candidates who will not only be exceptional small business operators, but who will also add value and be an integral part of the communities in which they operate."
Firehouse Subs' meticulous attention to strategic growth with the right franchisee partners has allowed the brand to open more than 1,150 restaurants, something fewer than 40 limited service brands have accomplished. From its corporate support systems to its simplified business model, the entire Firehouse Subs franchise system is designed to position local franchise owners for success. With a strong brand identity, excellent franchise relationships, and a passionate executive leadership team, the brand also boasts an affordable average initial investment of approximately $350,000 for a single restaurant, depending on the real estate selected in Seattle and Pacific Northwest region.
For more information about franchising with Firehouse Subs in Seattle, please click here.