Seven Reasons Why Minneapolis, St. Paul is the perfect place to open a new Firehouse Subs
Posted July 18, 2018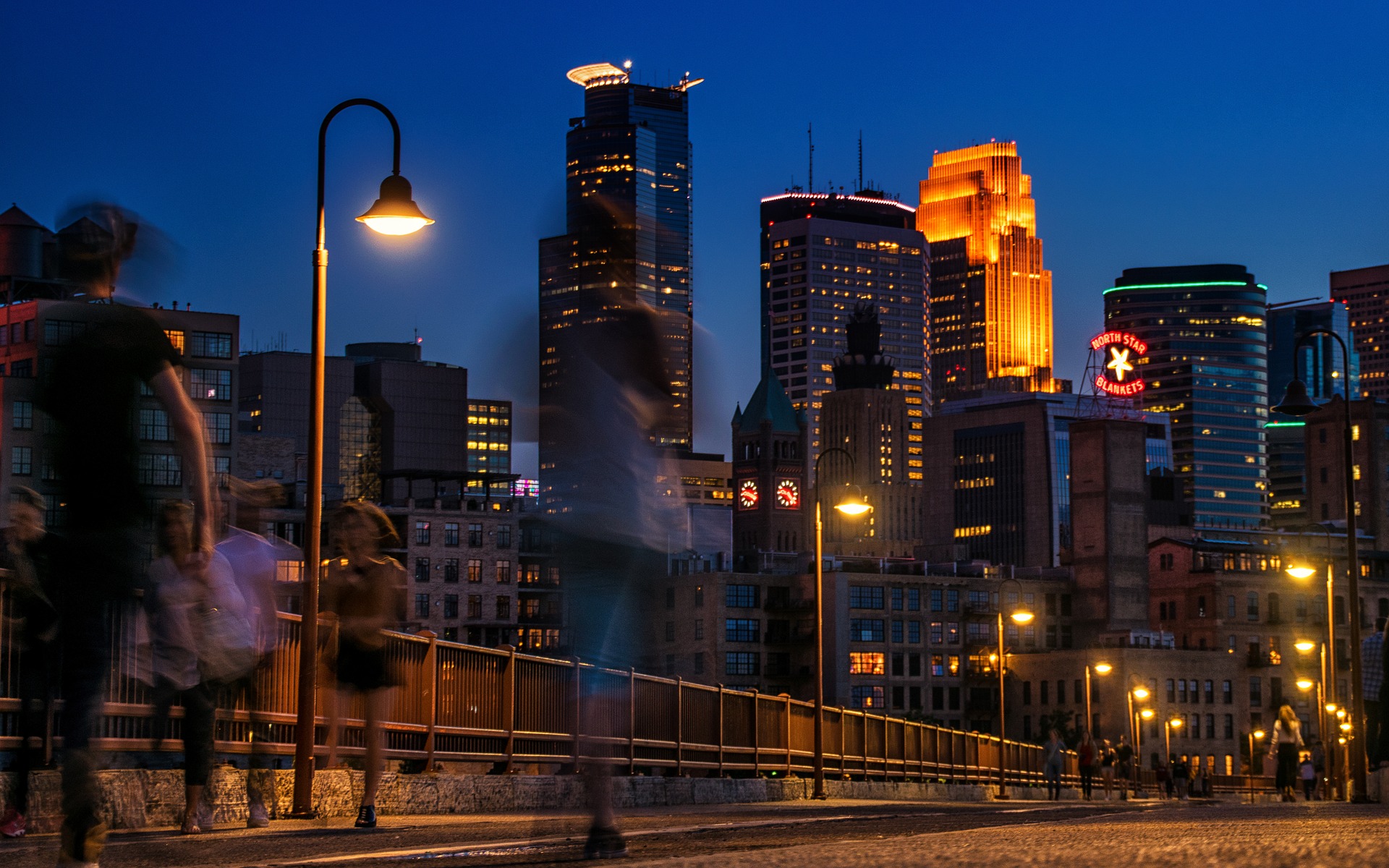 We recently sat down with Ron Harris, Firehouse Subs Area Representative (AR) for Minnesota, and picked his brain about what makes a good fit between the brand and a franchisee, why Minneapolis, St. Paul and the rest of the state are positioned for growth, and what it's like to work with one the most successful franchise concepts in the country.
Q: You've been an AR with Firehouse Subs for 7 years now and interacted with a lot of people during that time as well as in your previous restaurant management experience. What traits do you see over and over that help make a candidate successful as a Firehouse Subs owner?
RH: It's a people business, so franchisees need to be prepared for personalities and challenges. By and large, if a candidate is willing to work hard, deals well with people and can build relationships, they will be successful. I believe the people who are willing to put in the time and develop the team will be the most successful.
I'm always clear with expectations, though. When you first open a restaurant, you are going to be working. You're putting money into it, so it makes sense there's time too. You're not only getting a business up and running, but also developing a team.
If we have a good relationship, our business values align, and a new candidate puts their arms around the hard work, we both invest the time and energy to develop and train right, we'll experience success. Franchisees that trust the Firehouse Subs values and business model know the plan works. Otherwise there wouldn't be more than 1,100 open units.
Q: Right, we have more than 1,100 restaurants across North America. But what's special and why now the heightened focus on Minnesota?
RH: I believe there is huge potential here and I'll tell you why. Just look at some of the areas in the northern U.S. - a guy in Michigan has 20 plus restaurants now! Currently, we have seven open here in Minnesota with two projected to open through the end of this year. We have a group in Rochester, Minn. planning to open five restaurants over the next three to four years and, statewide, we're projected to have more than 40 within the next 10 years.
This is aggressive, but achievable. We're excited about continuing to build our brand presence across the Midwest and North and I have a couple of stories that perfectly illustrate exactly why we'll continue winning and expanding as more and more folks experience our brand.
I'm in my restaurant 3-4 days a week and we often have guests come in that have never stepped foot into a Firehouse Subs, because they're just working on this side of town. So this one guy recently tells us, "I've never had this, but this is the best brisket I've ever had." And then we saw him at lunch every day until his project ended!
Additionally, we recently had someone post an online review saying essentially, "I'm not a big sandwich guy and I never do any reviews but this is the best sub" … and this was from a guy who said he was 61 and never wrote reviews!
So, that's why I believe we'll succeed as the brand moves across Minnesota with the right franchisee partners. The core values shine through – we get these types of situations a lot when we do it right!
Q: Can you talk about the Core Values?
RH: Well, I could talk about our 5 core values, which are definitely important and, in fact, I do measure potential franchisees AND employees by them. However, I've distilled them down even further to the 3 reasons why I personally got on board with Firehouse Subs:
It's a great brand. Hands down, we probably make the best sandwich out there in our category. We are just the best in taste and flavor profile.
We are known for being friendly. This goes back to running a Firehouse Subs the "right" way – we train and coach on everything. When we execute on that training, people notice how friendly we are and they want to come back.
The philanthropy. We are actively involved in our communities. Period. We give back regularly to first responders, military and community organizations - in fact to the tune of tens of millions of dollars through our incredible Firehouse Subs Public Safety Foundation. We are a brand aligned with what's going on in our individual markets, we've always been there, and I feel like that's why the brand has risen to the level we now enjoy.
Q: Just for the grins, do you have a "favorite" core value?
RH: Oh yeah. "Treat people fairly." That's why I always ask candidates to describe their
last work experience. Did people show up? What was the culture like? Did they leave their problems at home? If they respond to those questions through a positive lens of "treat people fairly," I'm pretty sure everything else will fall into place. I mean, we don't want people to be robots, but we DO want them to be consistent. Show up, do good work, have high standards, treat customers right, and realize that customer should always be first. If we hire them and they're not great, we try to help them get there. And most times we can. Personally, I try to create an environment that supports all the core values.
Q:  Can you tell me a little more about your personal experience with Firehouse Subs?
RH: Sure. One of the unique business principles at Firehouse Subs is that an AR is required to own and operate a restaurant – so we understand the day-in and day-out, the struggles, and the unique opportunities. Personally, in my own restaurant (the Maplewood location in Minneapolis) I'm committed to hiring at-risk high school students. I welcome the opportunity to create an opportunity for people to grow personally, financially and professionally. Some of them have never learned how to commit to something – it's important for them to realize success when, even on the days they don't want to, they show up physically and emotionally, try and do their best, and make a difference.
Q: Has this strategy in your own restaurant worked?
RH: Oh man, yes! I work through a local job fair contact and, over the last three to four years, have hired almost 10 people through the program. Research shows that if kids at risk have a job when they graduate high school, they're more likely to experience success with work in general throughout their life. I work with kids who may not know what they want to do and are not on a path to college, but I tell them that's ok. I mentor them and let them know whatever path they choose, work has to be a part of that. I try to make sure they learn values, support something and take that philosophy throughout life – essentially leave better because they were here.
Q: Any success stories?
RH: Sure, a lot. One is actually in the works as we speak. A young man who worked with me recently graduated from high school, but didn't know what he wanted to do. Through a series of discussions, relationship building and mentoring, he's now going to be a general manager of a restaurant very soon! It's in the core values; I'm certain of it!