FIREHOUSE SUBS FRANCHISING OPPORTUNITIES IN NORTH DAKOTA
With over 1,200 locations and spreading like wildfire, Firehouse Subs Franchise is looking for entrepreneurs to assist us in fanning the flames of growth for our company. Whether you're looking for a new business opportunity or want to branch out and expand your business portfolio, a Firehouse Subs franchise in North Dakota might be a great investment for you. As a leader in the fast-casual dining industry, Firehouse Subs is seeking individuals who are hard-working, determined team players wanting to give back to their local communities. If this sounds like you, contact us to learn more about how to get started! Opening a Firehouse Subs franchise in North Dakota puts you in the right location at the right time. 
When you look at everything a franchise opportunity in North Dakota with Firehouse Subs can offer, you'll understand why so many franchisees are choosing us as their number one business option. When you decide to open a Firehouse Subs franchise, you become part of a team with the benefits and satisfaction of owning your own business. Firehouse Subs offers a variety of extensive training programs and operating systems that will support you in building and growing your business. As a restaurant owner in North Dakota with Firehouse subs, you will have first-hand access to promotional and advertising resources to promote your business. Our leaders will guide you through our training processes for your future employees, as well as our onboarding services to further aid you in accommodating your employees to make your processes seamless. We'll also share our secret but not-so-secret recipe to success, which is our core belief that "serving good food and doing good belong together." 
Firehouse Subs Franchise supports our communities in much the same way we support our franchisees and employees. Because of our delicious Specialty Subs that keep our customers returning over and over again, Firehouse Subs is able to donate a percentage of all sales to local first responders and public safety organizations to provide lifesaving equipment and resources through the Firehouse Subs Public Safety Foundation. The foundation supports our philosophy that serving good food and doing good belong together. Through this foundation, we have donated over $50 million in grants to our hometown heroes.
Begin a new journey today and blaze a trail through North Dakota. Contact us to learn more!
3 GREAT REASONS TO LOOK INTO FIREHOUSE SUBS FRANCHISE OPPORTUNITIES IN NORTH DAKOTA
North Dakota is one of the lowest cost states for operating a business, with favorable government accessibility, business incentives, and workforce performance, making it one of the best states in the nation to start a new business—or a new Firehouse Subs franchise!
Clean air is not all the Peace Garden State is known for. Recently ranked by CNBC as #3 for America's best places to live in 2021, North Dakota is a great place to live, work, and play. What better place to open a Firehouse Subs franchise?
Travelers visiting North Dakota for its natural beauty, fresh air, rich history, and landmark attractions spent more than $1.1 billion for accommodations and food services in 2020. With your own Firehouse Subs franchise restaurant in North Dakota, you're sure to have plenty of hungry tourists stopping by for a fresh Specialty Sub!
Contact us today to learn more!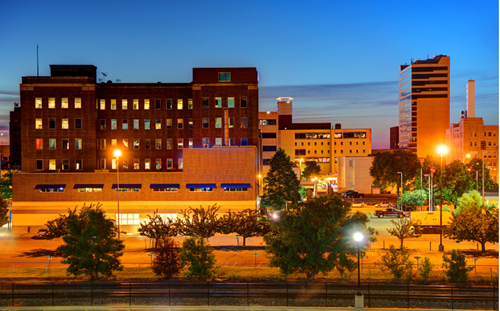 }