Omaha Franchise Opportunities with Firehouse Subs
Excellence, original, leader, community-oriented, successful—those are just a few of the words that describe the people at Firehouse Subs. Is there anyone within your professional network who would use those words to describe you or your work ethic? If so, then Firehouse Subs might be a match for you! With over 1,200 locations nationwide, we are blazing trails across the United States. We are now offering restaurant franchise opportunities in Omaha, NE with our uniquely steamed subs paired with our premium meats and cheeses that keep our customers returning again and again. When joining the Firehouse Subs community, you won't be part of just another run-of-the-mill sandwich shop. At Firehouse Subs, we put our franchisees, employees, customers, and our communities first.

Deciding to pursue a Firehouse Subs franchise opportunity in Omaha is a serious decision. But, when you make that decision with Firehouse Subs, you know that you're in good company, serving a quality product and surrounded by a supportive community. As a Firehouse Subs franchisee, you receive extensive operating and training programs, industry-leading marketing strategies, and the recipes for our uniquely prepared subs! Firehouse Subs positions our franchisees for success by supplying them with the tools and resources needed to generate a profitable franchise. Owning a Firehouse Subs franchise allows you to own your own business, but you will never have to run it alone. A well-known fireman's adage is "Never leave your partner behind." In the same way firemen stand by that motto, Firehouse Subs treats our franchisees in the same manner: Make your dream of owning a restaurant in Omaha come true with a Firehouse Subs franchise. We will always have your back!

Firehouse Subs is looking for business-minded individuals, entrepreneurs, and investors who are looking to own their own Omaha restaurant location and still have the support of a team. Don't let this opportunity pass you by—contact us today to learn more about Firehouse Subs franchising opportunities in Omaha!
3 GREAT REASONS TO LOOK INTO A FIREHOUSE SUBS RESTAURANT IN OMAHA, NE
In the Cornhusker State, your money will stretch further. Recently ranked in the Top 10 for affordability, Nebraska is one of the most cost-friendly cities to live.
Considering business environment, employment, and growth factors, Nebraska was recently ranked in the top 25 in Economy Rankings by US News & World Report. That speaks to a strong state economy, making Omaha a good bet for prime restaurant business locations
Anyone who's familiar with real estate or who is a business owner understands that it's all about location, location, location! A great majority of real estate is involved in the food industry business. And most restaurateurs know that tourism and location go hand in hand, making Omaha a prime location for a Firehouse Subs franchise. The Cornhusker State has a healthy tourism industry with several gem tourists sites. Omaha's Henry Doorly Zoo & Aquarium is home to the world's largest indoor rainforest, the largest indoor desert, and the world's largest nocturnal exhibit. Tourists are always looking for a tasty and satisfying meal when bouncing from location to location!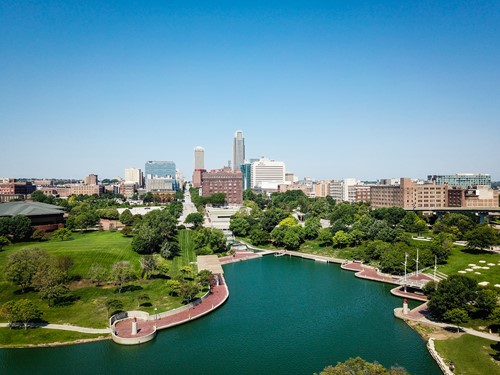 }