FIREHOUSE SUBS RESTAURANT FRANCHISING OPPORTUNITIES IN SOUTH DAKOTA
Have you always wanted to own your own business but you're not sure where to begin? Does the idea of running a small business with the benefits of corporate backing sound good to you? A Firehouse Subs Franchise might be what you're looking for! When you own a franchise with Firehouse Subs, you have the privileges and flexibility of a small business owner paired with the support and guidance of a national corporation. Firehouse Subs offers extensive training programs and support systems that assist in building and growing their franchisees' businesses. Our industry-leading marketing strategies and brand-centered onboarding programs will assist you, as a franchisee, in promoting and advertising your business, as well as aid you in accommodating your employees and your franchise. When you pursue a restaurant franchise opportunity in South Dakota with Firehouse Subs, your business will be your own, but you will never be alone!
As supportive as Firehouse Subs is toward our franchisees and their employees, Firehouse Subs is just as supportive to local communities! We believe in giving back to our communities and to those who do so much for us within these communities. Through the Firehouse Subs Public Safety Foundation, we support first responders and public safety organizations by providing life-saving equipment. After all, they are our hometown heroes. 
With close to 1,200 locations throughout the United States and growing, Firehouse Subs has positioned itself as a leader in the fast-casual sandwich industry and we are looking for quality talent to join us. We believe that good food and doing good belong together. That's the Firehouse Subs way and the key to our success. Contact us today to begin your journey and blaze your own trail!
3 GREAT REASONS TO START A FIREHOUSE SUBS RESTAURANT FRANCHISE IN SOUTH DAKOTA
According to CNN Money, South Dakota was ranked number one in the country for the best states to start a business. The Mount Rushmore State doesn't tax corporate income, personal income, or capital gains.

According to the South Dakota Department of Tourism, this state is one of the happiest states in the country, with abundant natural beauty all around and plenty of places to bike, fish, hike, and climb. Considered one of the best states in the U.S. for quality of life, South Dakota is a wonderful place to live and work.

South Dakota is home to Sioux Falls, which ranked first in the nation for the top 10 cities for young professionals. SmartAsset compared 150 U.S. cities regarding workforce demographics, affordability, entertainment options, and other metrics, and Sioux Falls was at the top of the list. What better place to open a Firehouse Subs Restaurant Franchise than South Dakota?
Let's talk about your next business venture. Contact Firehouse Subs Franchise today to learn more!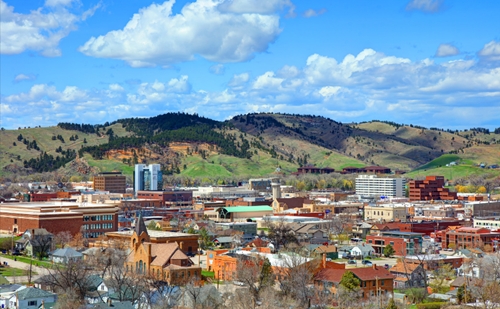 }