FIREHOUSE SUBS FRANCHISING OPPORTUNITIES IN UTAH
Have you been looking for something new? Are you wanting to strike it out on your own, with your own business, but you would still like to have the guidance and support of an industry leader? Firehouse Subs might be the answer for you! With nearly 1,500 locations throughout the United States, Firehouse Subs is an established leader in the fast-casual sandwich industry. We know what works and we support each and every one of our franchisees. We have a recipe for success in this business, and we serve it up with support, guidance, and giving back to our local communities. If you decide to open a Firehouse Subs restaurant franchise in Utah, you will have your own business, but you will never be alone! 
At Firehouse Subs, we are committed to our franchisees and their employees. When you pursue a Firehouse Subs restaurant franchise opportunity in Utah, we supply you with all the tools and resources you will need to both launch and operate a successful franchise. Our franchisees receive extensive training programs, industry-leading marketing strategies, and brand-centered onboarding programs to facilitate employees and the franchise. We also recognize that a restaurant in a community is nothing without the community itself. So, with every Firehouse Subs franchise that is opened, we ensure that we give back to that community through our Firehouse Subs Public Safety Foundation. This foundation donates a portion of the proceeds from each sale from all of our U.S.-based locations to be used for providing lifesaving equipment for first responders. Because at Firehouse Subs, we believe that "good food and doing good belong together." Contact us today to learn more!
3 GREAT REASONS TO LOOK INTO FIREHOUSE SUBS RESTAURANT FRANCHISE OPPORTUNITIES IN UTAH
Utah is home to one of the recently ranked Top 25 Places to Live

in the country

by

U.S. News

. With a strong job market, high

quality of life, and desirability, owning a restaurant franchise in Utah is a successful setup.

As a business-friendly state with limited regulations and top-notch incentives,

T

he Beehive State is definitely a top contender to call your business home. Former Utah Governor Gary Herbert quoted, "We are the most business-friendly state in America. Most magazines rank us in the top two or three. We have some of the lowest and most competitive tax rates in the nation. We empower the private sector and encourage people to take risks. We offer efficiency in state government and an attitude that we want you to be successful and profitable. We want to keep the government off your backs and out of your wallets."

With over $10 billion in visitor spending, the natural gems and activities that Utah has to offer allows

T

he Beehive State to keep bringing in tourists and residents that continue to boost Utah's thriving economy. You could be feeding those hungry mouths if you decide to invest in an Idaho Firehouse restaurant franchise opportunity with Firehouse Subs!
Contact us today to learn more!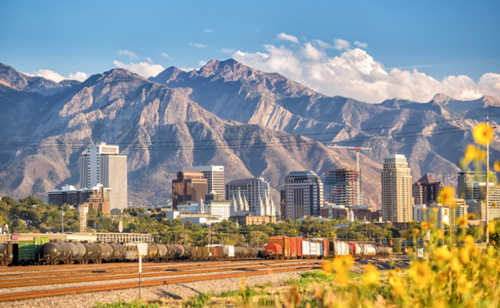 }