FRANCHISING OPPORTUNITIES IN ARIZONA WITH FIREHOUSE SUBS
Firehouse Subs believes in giving back to our communities, and that serving good food and doing good belong together.  Our second-to-none sub sandwiches are a testament that "Our Way Beats Their Way" and you can be part of our way.  Firehouse Subs is about bringing people back again and again, and our powerful marketing is memorable and compelling. We have over 1,100 locations and are continuing to grow. With our focus on exceptional customer service and our one-of-a-kind brand identity, you know when you see the brick walls or the firefighter coats when you walk through our doors that you are in a Firehouse. We extend a wide range of training programs and operating systems to help you build your business. Firehouse Subs is dedicated to building profit for our franchisees' success, and our success is celebrated as your success.
Firehouse Subs franchises are blazing a trail across the United States in response to the demand for our distinctive Specialty Subs, and we are heating up in Arizona. When you take a bite into a sandwich from Firehouse Subs, you instantly notice the difference between our subs and our competitors'.  Just like that, our customers notice a difference when they walk into another sandwich shop versus a Firehouse Subs location. We are on fire. As a leader in the fast-casual sandwich industry, we are looking for the right trailblazers to join our restaurant brand.
We understand that opening a franchise business is all about the right place and the right time. Our growth is called a "controlled burn" by our headquarters, long and steady—just like a controlled fire. Get out of the sand and join us as a leader in the fast-casual sandwich industry and spark a fire in Arizona by opening a sub sandwich franchise with Firehouse Subs.
Firehouse Subs is proud to be one of the top restaurants and franchise opportunities in the country and we're interested in working with you! If you want to learn more about our available restaurant franchise opportunities in Arizona, please reach out to our knowledgeable and friendly team today!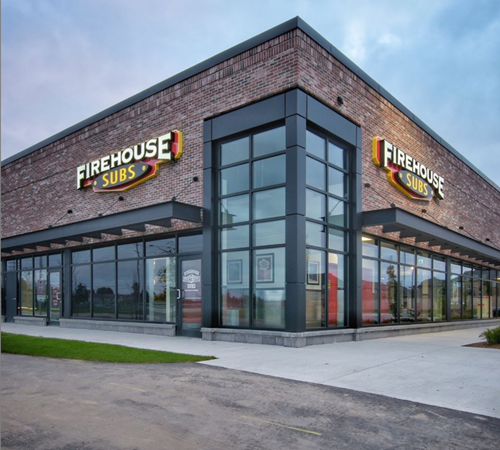 }