FRANCHISING OPPORTUNITIES IN COLORADO WITH FIREHOUSE SUBS
We are looking for you and we believe that you are looking for us. Firehouse Subs franchises are blazing a trail across the United States in response to the demand for our uniquely designed Specialty Subs. Do you enjoy good food? Do you enjoy doing good for others and giving back to your community? Would you like to be your own boss? If your answer is a yes to these questions, then owning a Firehouse Subs Franchise may be the answer for you! We are looking to strategically expand our franchise locations and warm up Colorado. 
Firehouse Subs is about bringing people back again and again. Our company is known for our proven method for growth and expansion, a growth formula that has served both the Firehouse Subs franchise and our franchisees well for more than 25 years. We have over 1,100 locations and we continue to grow. Down in our headquarters in Florida, our growth is called a "controlled burn." This burn is long and steady, like a controlled fire. We understand that a successful business is rooted in being in the right place at the right time. And the process of scaling a business has to be even more tactical. That is why Firehouse Subs assists you as a franchisee along the way with a widespread range of training programs and operating systems to help you grow your business and form a strong foundation to build your franchise upon. We are dedicated to building profits for our franchisees' success. As a future franchise owner, you could be part of celebrating that success. 
If you have a low burning flame to be an entrepreneur, then fan those embers with a Firehouse Subs franchise in Colorado! Contact us today to learn more!
***Learn About Franchise Opportunities in Denver!***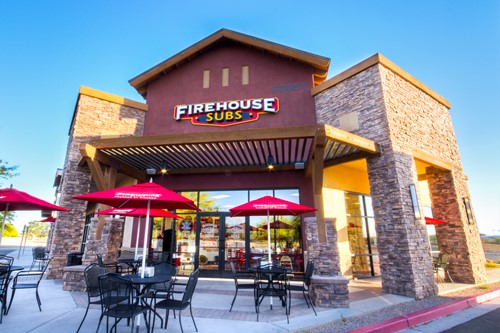 }