FIREHOUSE SUBS FRANCHISING OPPORTUNITIES IN IDAHO
Are you looking for a business opportunity that isn't the standard business venture? Firehouse Subs might be your answer! Firehouse Subs isn't just another run-of-the-mill sandwich shop. At Firehouse Subs, we put our franchisees, their employees, and their communities first. When you decide to open a Firehouse Subs franchise, you will receive extensive operating and training programs, industry-leading marketing strategies, and the recipes for our uniquely prepared subs that will keep your customers returning again and again. We set our franchisees in a position for success by supplying you with the tools and resources needed to generate a profitable franchise. Owning a Firehouse Subs restaurant franchise in Idaho will allow you to own your own business, but you will never have to run it alone. 
Never being alone also means that we understand the importance of community and family. This is shown across our business model and in everything we do as a company. At Firehouse Subs, our franchisees and their employees are our family. When a Firehouse Subs location is opened, we make sure to give back to that community. We do this through our Firehouse Subs Public Safety Foundation that provides lifesaving equipment to first responders from a percentage of the sale proceeds from all of our U.S.-based locations. Positioning Firehouse Subs as an established leader in the fast-casual sandwich industry, with nearly 1,500 locations throughout the United States, serving good food and doing good has proven to be our recipe for success. 
If you are wanting a unique, sparkling franchise opportunity in Idaho, The Gem State, contact us today to learn more!
3 GREAT REASONS TO LOOK INTO FIREHOUSE SUBS FRANCHISE OPPORTUNITIES IN IDAHO
Owning a restaurant in Idaho is a great idea as it is home to some of the best colleges in the U.S. Ranked in the Top 8% of Best Colleges in the Nation by the

Princeton Review

, the University of Idaho has a lot of hungry students

who

will need a meal between classes and study sessions.

Idaho is home to one of the best places to live in the country

. Boise was rank

ed number 11 by

U.S. News & World Report

. We agree, and we also believe it's a great place to open a Firehouse Subs franchise!

Three

of the top 5 fastest-growing real estate markets are in Idaho. With that many new homeowners needing a break from cooking, they

'

re going to need somewhere to

grab a bite to eat

! This is part of what makes our Firehouse franchise opportunities in Idaho such lucrative investments!
Contact us today to learn more!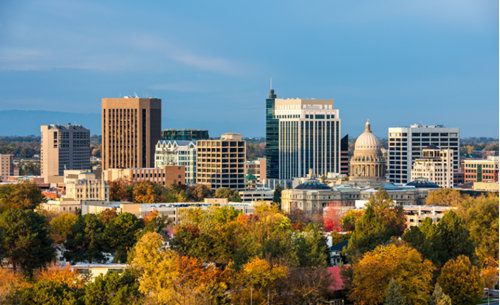 }