FIREHOUSE SUBS FRANCHISING OPPORTUNITIES IN ILLINOIS
New restaurant franchise opportunities in Illinois are opening with Firehouse Subs!  As we blaze trails across this nation with new locations, Firehouse Subs is expanding in Illinois. If you are looking to own your own business, have a strong inner drive for excellence, are highly motivated, and love good food, then opening a Firehouse Subs franchise might be the next move for you! We are quickly approaching 1,500 locations and strategically expanding. Each Firehouse Subs' location is thoughtfully selected to reach an optimal potential with our franchisees' investment, profitability, and overall franchise success.  When you decide to open a Firehouse Subs restaurant franchise in Illinois, we provide you with extensive training programs, powerful marketing tools, and operating systems to help build your business and streamline operations. We make sure that our franchisees are positioned for success and assist you along your journey.
At Firehouse Subs you are never alone.  That philosophy applies not just to our franchisees but also to our communities. In everything we do, Firehouse Subs is about bringing people back again and again. Our unique steaming process paired with our premium meats and cheeses sets our subs apart from the rest. Our commitment to the community, allows our customers to "Enjoy More Subs. Save More Lives" – customers eat the food that they enjoy and assist Firehouse Subs in giving back to the communities that they live in. This is done through our Firehouse Subs Public Safety Foundation that provides a portion of the proceeds from each sub sandwich sale to go towards the purchase of life-saving equipment for local first responders, our hometown heroes. Because, at Firehouse Subs, we believe that "good food and doing good belong together."
3 GREAT REASONS TO LOOK INTO FIREHOUSE SUBS RESTAURANT FRANCHISE OPPORTUNITIES IN ILLINOIS
Northwestern University, University of Illinois, University of Chicago, and Loyola University are just a few of the golden names of universities that sit within the state lines of the Land of Lincoln. Each of the students gracing the campuses, of Illinois' more than 125 colleges and universities, are going to need meals to energize them along their educational journeys.

Over $41.7 Billion is spent on tourism in the great state of Illinois. Year-round there is a steady trend of visitors to the Prairie State. That is a lot of potential revenue for the dining industry that makes an Illinois restaurant franchise opportunity a sound investment.

As of 2019 restaurant and food service jobs made up 10% of the employment in Illinois. That figure is projected to grow by over 7% by 2029. That is approximately 41,400 additional jobs.  That is a lot of growth potential
Contact us today to learn more!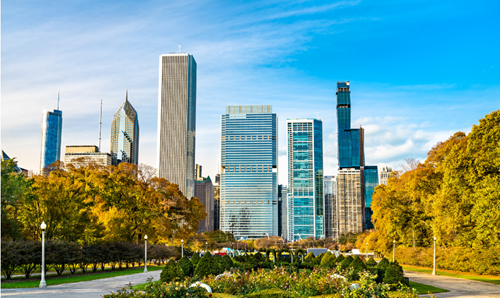 }