FIREHOUSE SUBS FRANCHISING OPPORTUNITIES IN MISSISSIPPI
Are you looking for a great franchise opportunity in Mississippi? With over 25 years in operation, Firehouse Subs is a leader in the fast-casual sandwich industry. Our uniquely prepared subs, topped with our premium meats and cheeses, keep our customers coming back again and again. It's no secret that Firehouse Subs is an industry trailblazer. If you have an entrepreneurial spirit, like to serve, and have been thinking about owning your own business, then opening a Firehouse Subs franchise in Mississippi might be the answer for you!

Firehouse Subs has over 1,200 franchise locations and the secret to successful trailblazing. When you decide to open a Firehouse Subs location, you are supported by our company with all the marketing tools and necessary training and support needed in order to build a successful franchise business. Our onboarding process and industry education for our franchisees is streamlined and set up to guide you along the path of success for your Firehouse Subs franchise. And of course, as renowned as Firehouse Subs is within the fast-casual sandwich industry, we are well known throughout our communities. This makes opening a Firehouse restaurant in Mississippi a great franchise opportunity for hard-working individuals. When you own a Firehouse Subs franchise, with every purchase a customer makes from your franchise, a portion of the proceeds from that purchase goes toward the Firehouse Subs Public Safety Foundation. The proceeds collected for the foundation are used to provide lifesaving equipment for our community first responders. The secret to our successful trailblazing is founded on the simple belief that serving good food and doing good belong together!

3 GOOD REASONS TO LOOK INTO A FIREHOUSE SUBS FRANCHISE IN MISSISSIPPI
1. With the nickname "The Hospitality State" and with trade, transportation, and education being some of Mississippi's top economic industries, you can bet on customers lining up at your door.
2. Featured in Forbes "Best States for Business," Mississippi has a small union workforce and a regulatory climate that is one of the most business-friendly in the nation.
3. Over $6.34 Billion was spent by travelers and tourists feeding into the Mississippi state economy. Any food based franchise opportunity in Mississippi is gold. Hospitality truly is the name for Mississippi!
If you would like to learn more about owning a restaurant franchise in Mississippi with Firehouse subs, contact us today!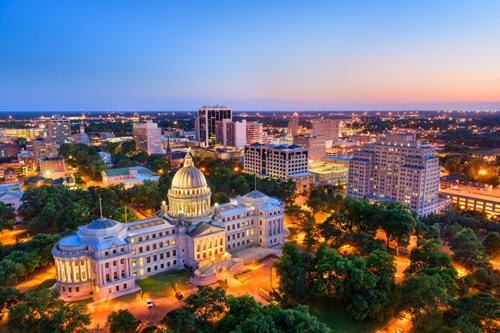 }