Firehouse Subs® Drives Franchisee Unit Growth with New Firehouse Pairs
Posted April 30, 2019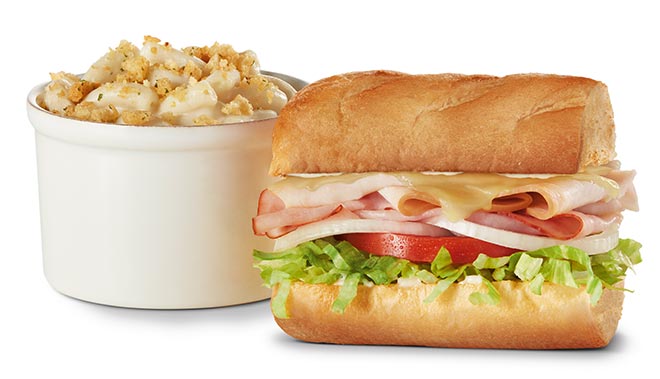 Promotions and limited time offers (LTO) are a mainstay in operating a Firehouse Subs. 
"There is no question that limited-time offers are fundamental to the success of our franchisees and our brand as a whole," said Greg Delks, Firehouse Subs vice president of global and non-traditional franchise development. "Most brands offer LTOs, but what separates an effective LTO from the rest is how you use them, when you use them, and how it benefits franchisees and drives sales at the store level. This is where Firehouse Subs rises above the pack." 
Most recently, we've introduced Firehouse Pairs, which are now available at U.S. locations. Pair any Small Sub with a Signature Side, like a small Hook & Ladder with our new Five-Cheese Mac & Cheese, elbow macaroni in a rich white five cheese sauce made with White Cheddar, Monterey Jack, Parmesan, Romano and Asiago cheeses with real cream and butter and a toasted bread crumb topping.
Great food and great for the community: that's a perfect pair. And that inspired our new Firehouse Pairs. Start with your favorite small sub, then pair it with your choice of an amazing Signature Side. Signature sides include Five-Cheese Mac & Cheese, Firehouse Chili, Side Salad, and Loaded Potato Soup, hearty potatoes with onions and bacon simmered in a rich cheese soup with sour cream and chives.
"Limited-time offers and unique promotions such as our Firehouse Paris are just another example of the incredible marketing, operational and system-wide support franchisees receive from Firehouse Subs," said Delks. "Our experienced team scours restaurant, food and demographic trends to stay on the cutting edge of new and exciting developments. Together, they work to roll out the highest quality ideas, products and LTOs to maximize the impact they have on our brand and our franchisee partners."
From its corporate support systems to its simplified business model, the entire Firehouse Subs franchise system is designed to position local franchise owners for success. With a strong brand identity, excellent franchise relationships, and a passionate executive leadership team, the brand also boasts an affordable average initial investment of approximately $350,000 for a single restaurant, depending on the real estate selected.
For more information about franchising with Firehouse Subs, please click here.