FIREHOUSE SUBS FRANCHISING OPPORTUNITIES IN VIRGINIA
Have you been thinking about establishing a business and chasing your entrepreneurial dreams? Firehouse Subs might be the answer for you! As an established leader in the fast-casual sandwich industry, with over 1,200 locations across the United States, opening a Firehouse Subs franchise in Virginia will leave you poised for fruitful success. When you make the decision to open a franchise with Firehouse Subs, regardless of whether you have an extensive business background or are unsure of where to begin with opening your own business, Firehouse Subs sets our franchisees up for success by supplying them with all the tools and resources they need to operate a successful franchise. Firehouse Subs provides our franchisees with industry-leading marketing strategies, extensive training programs, and an exemplary recipe for our uniquely prepared subs that keeps customers returning again and again. Opening a Firehouse Subs franchise also allows you the opportunity to give back to your community through the Firehouse Subs Public Safety Foundation, further promoting our position that good food and doing good belong together.

Firehouse Subs franchises are spreading like wildfire, and we would like you to be a part of our growth. If you are driven, hard-working, and looking to create work-life balance while promoting operational excellence and giving back to your community, then opening a Firehouse Subs franchise in Virginia might be the answer for you.
3 GREAT REASONS TO LOOK INTO A FIREHOUSE SUBS FRANCHISE IN VIRGINIA
Virginia has the name 'The Old Dominion' for more than just the reason of being the first established colony in America. Virginia is back, according to CNBC, as 'America's Top State for Business in 2021' along with back-to-back wins for business categories capturing top honors five times—more than any other state. Who wouldn't want to own a business here?
Virginia is home to some of the best colleges in the United States, like the University of Virginia, William & Mary, Virginia Tech, Old Dominion University, and Washington and Lee University. With all of the education those students are soaking up, they will need meal breaks between classes!
Virginia is ranked among the top 10 best states in the United States by U.S. News & World Report. Not only is Virginia a great place to own a business, but it's a great place to live as well.
Let's talk about your next business venture. Contact Firehouse Subs Franchise today to learn more!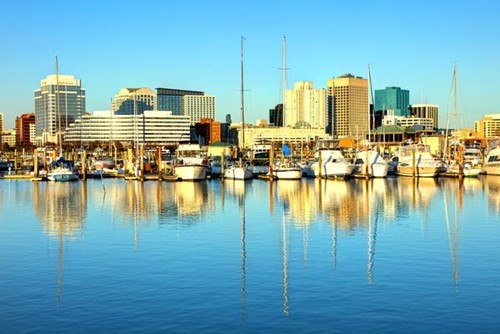 }