FIREHOUSE SUBS FRANCHISING OPPORTUNITIES IN TEXAS
Are you searching for a franchise opportunity in Texas that is positioned for success? Firehouse Subs might just be the answer for you! Firehouse Subs is not just about subs, we are not just about making a profit, and we are certainly not just another sub sandwich company. We are about investing in our community and providing for our family. This shows in our business model and throughout everything we do as a company. At Firehouse Subs, our franchisees and their employees are our family. In every community in which we place a Firehouse Subs location, we make sure to give back to that community through our Firehouse Subs Public Safety Foundation. This serves as our recipe for success and has positioned Firehouse Subs as an established leader in the fast-casual sandwich industry with more than 1,200 locations throughout the United States.

When you decide to open a franchise with Firehouse Subs, you get the opportunity to own your own business, but you will never be on your own. Firehouse Subs positions our franchisees for success by supplying you with all the tools and resources you will need to operate a profitable franchise. Firehouse Subs franchisees receive industry-leading marketing strategies, extensive training programs, and the secret recipes for our uniquely prepared subs that will keep your customers returning to your franchise again and again.

If you are wanting to go into business for yourself, if you are looking to create work-life balance while promoting operational excellence and giving back to your community, then opening a Firehouse Subs franchise in The Lone Star State might be the answer for you. Come blaze some trails with us and let's talk about your next franchise opportunity in Texas.
3 GREAT REASONS TO LOOK INTO A FIREHOUSE SUBS FRANCHISE IN TEXAS
Texas is home to some of the largest universities in the United States. With about 40,000 undergraduate students enrolled at both the University of Texas-Austin and Texas A&M University-College Station, there will never be a shortage of students needing a meal between study sessions, which makes owning a fast-casual restaurant in Texas have high potential. Additionally, Texas hosts many large research universities, small liberal arts colleges, a variety of midsize colleges, along with several acclaimed private colleges and universities.
As of 2021, Texas joined the ranks of the top-10 largest economies in the world! Not just the United States, but the entire world. They say everything is bigger in Texas! Let your business be a part of that.
Recently ranked in Travel + Leisure, Texas is featured as a host state to one of the top-15 cities in the United States, with San Antonio pulling in at the number-six spot. Not only are the cities in Texas great places to live, travel, and own businesses in, they rank amongst the best.
Contact us today to learn more about our Firehouse Subs restaurant franchise opportunities in Texas!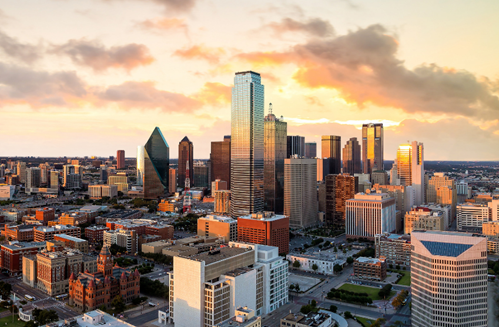 }